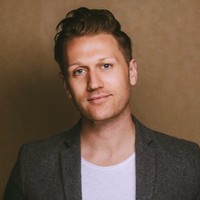 Tom Lavery
Founder & CEO, Jiminny
Tom Lavery is CEO & Founder of New York based startup Jiminny. Jiminny is a platform specifically designed for B2B sales. It is the first app that use's the power of your own sales activity to help you coach your team more effectively. Jiminny's helps you create a coaching culture across your sales organization.
Previously Tom was on theboard at Reward Gateway for five years and was their Global SVP of Sales for 8 years. He has seen them through two MBOs. One for $40m to Inflexion PE in 2010 and for $220m to Great Hill Partners in 2015. He has over 15 years experience in sales and sales leadership and has worked in the U.S, Europe, and Australia.
Apply for the next Stage 2 Capital Accelerator!
We're now accepting applications for the Spring 2023 cohort. As part of the Stage 2 Capital Accelerator, you will:
Join an exclusive cohort of 15 rising B2B companies
Receive $100K in capital
Create and implement your go-to-market strategy