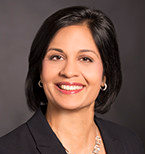 Neha Mirchandani
CMO, BrightPlan
Go-to-market leader with 25+ years of experience at global enterprise technology companies and innovative startups. Industries include, enterprise software, SaaS, cloud communications, employee and customer experience, Fintech, HR tech and IoT. Neha is known for her passion for category creation, elevating brands and positioning companies for growth, while driving demand across a variety of customer and industry segments.

Currently, Neha is the CMO at BrightPlan, a financial wellness company. Previously she held senior marketing positions at Topia, RingCentral, Cisco, Adobe and Instart Logic.
Connect
Apply for the next Stage 2 Capital Accelerator!
We're now accepting applications for the Spring 2023 cohort. As part of the Stage 2 Capital Accelerator, you will:
Join an exclusive cohort of 15 rising B2B companies
Receive $100K in capital
Create and implement your go-to-market strategy