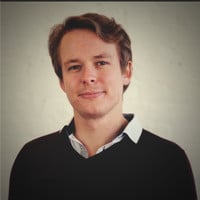 Kes Thygesen
Co-founder & Chief Product Officer, ChangeEngine
Over the past 15 years I have co-founded 3 People Tech (WePow, RolePoint and ChangeEngine) companies resulting in improved experiences for millions of employees.
I'm passionate about applying design thinking, behavioral economics and organizational psychology to create positive change inside organizations.
Published articles in Wired, FastCompany, Entrepreneur, Mashable, Huffington Post. Author of 'Talent Knows Talent: 5 Employee Referral Elements' book.
Our startups have been backed by notable tech execs such as Eric Schmidt, Dharmesh Shah and Aaron Levie. We've been fortunate to work with academic thought leaders such as Dan Ariely and BJ Fogg.
Originally from London and now based in San Francisco for the past 10+ years.
Apply for the next Stage 2 Capital Accelerator!
We're now accepting applications for the Spring 2023 cohort. As part of the Stage 2 Capital Accelerator, you will:
Join an exclusive cohort of 15 rising B2B companies
Receive $100K in capital
Create and implement your go-to-market strategy