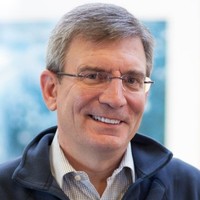 Bob Brennan
fmr Chairman & CEO, Veracode
Chair for Fairwinds. Chair for BitSight. Director for Thoughtworks. Advisor and mentor at EforAll. Previously was Executive Director for CA, after being Chairman and CEO of Veracode, acquired by CA in March 2017.
Prior to joining Veracode in 2011, was the CEO of Iron Mountain, an S&P 500 company focused on information protection with 20,000 employees in 38 countries. Revenue grew from $1.8B to $3.2B including a SaaS business which grew from approximately $30M to $225M.
Prior to Iron Mountain, was Chairman and CEO of Connected Corporation, a pioneer in SaaS storage which was acquired by Iron Mountain. Earlier,was the General Manager for Network and Service Management at Cisco. I also served as the CEO of American Internet which was acquired by Cisco.
Connect
Apply for the next Stage 2 Capital Accelerator!
We're now accepting applications for the Spring 2023 cohort. As part of the Stage 2 Capital Accelerator, you will:
Join an exclusive cohort of 15 rising B2B companies
Receive $100K in capital
Create and implement your go-to-market strategy