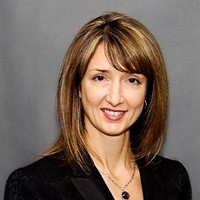 Amy Appleyard
CRO, LastPass
Amy Appleyard is the Chief Revenue Officer at LastPass, joining the company in 2022. As a cybersecurity and sales veteran with over 15 years of experience in driving high-growth sales organizations, Amy brings a wealth of knowledge to her role combined with a passionate advocacy for diversity across sales and leadership teams. At LastPass, Amy drives key priorities across revenue-related functions, oversees the overall customer journey, and supports global sales performance.
Before joining LastPass, Amy has held key roles in several cybersecurity companies, including most recently serving as Senior Vice President of Global Sales for Malwarebytes and Vice President of Sales for the Commercial division of VMware Carbon Black. Additionally, she's served as Vice President of Sales at GoTo, formerly LogMeIn, first for the Identity and Access Management division, where she spearheaded LastPass's go-to-market organization, and then for the Communication and Collaboration function.
Outside of her role as Chief Revenue Officer, Amy is an advocate for women in sales and sales management, and a champion for diverse sales and leadership teams. She holds a Bachelor of Arts in Theatre from Virginia Tech and an MBA from Boston University.
Connect