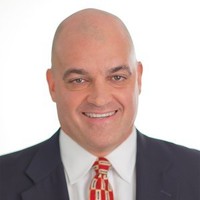 Randy Seidl
Founder, Sales Community / CEO, Revenue Acceleration
Randy Seidl is a global technology board director, CEO, CRO, executive recruiter, sales community leader, consultant, advisor, and investor with extensive sales and executive leadership experience. Put simply, Randy helps companies and individuals grow. He is known for his unique ability to scale emerging growth and Fortune 500 technology companies as well as individual's careers. He has served as Co-Founder, Board Chairman, Board Director, Chief Executive Officer, and SVP/General Manager. Uniquely, he has worked in start ups/smaller companies and industry-leading organizations such as Hewlett Packard, Sun Microsystems, StorageTek, and EMC Corporation. He has a record of consistently increasing company value through his strategic leadership, go-to-market expertise, people skills, and his extensive executive relationship network.
Randy's COVID moment led to his planned launch of SALES COMMUNITY in September 2020 as a sales social network with a mission to be the best resource to add value to technology sales professionals (SDR's to CRO's) by providing a community where members can: promote equity/diversity/and inclusion, learn more and grow, give and get feedback, network, access a library of best in class resources, give back, and have fun. In 2013, Randy founded Revenue Acceleration to help tech companies accelerate revenue growth and link people in the industry by leveraging his strategic and tactical go-to-market experience along with his relationships with more than 1000 tech industry executives at ISV's, OEM's, resellers, SI's, distributors, industry analysts, and end users. Due to the growing demand for vetted high performing talent, he also founded Top Talent Recruiting, a boutique contingency based recruiting business, with a team of 4, where he leverages his powerful network of colleagues, friends, and thousands of professionals who have worked with him over the years. Besides Private Equity and Venture Capital funds, he also has a personal portfolio of private company investments.
Randy has extensive board directorship experience. He is currently a Director at Data Dynamics and Cloudgenera. He previously was a Director of Datawatch Corporation (NASDAQ: DWCH, acquired by Altair), Chaired the board of Workgroup Solutions (acquired by Advizex), and served as director of Permabit (acquired by Red Hat). He holds the American College of Corporate Directors' Masters Professional Director Certification, is a National Association of Corporate Directors Fellow, and has attended the Stanford Law School Directors' College. Randy serves on the advisory boards or consults with several companies such as DataRobot, Trilio, WekalO, ISG, CXO Nexus, EPODIUM, IIS, Arxscan, Infinidat, Scality, Corent, Open Legacy, Moveworks, Yellowbrick, Security Scorecard, CaptivateIQ, and Jellyfish.
Randy's executive operating experience includes serving as SVP/GM of Hewlett Packard's $9 billion US Enterprise Group. He led over 4000 employees in the cloud, servers, storage, networking, and services businesses responsible for the full go to market P&L, strategic planning, business operations, sales, channel, and presales. He was recognized as a "Channel Chief" by CRN Magazine for his work transforming HP's channel. He also received HP's Americas Legend Award for upgrading his team and transforming the sales culture.
Before joining HP, he served as SVP/GM of Sun Microsystems' $5 billion North America business. At Sun, Randy also served as VP/GM for the Financial Services Area, transforming his team from the worst performer in the US to the #1 global selling unit. Previously, he was at StorageTek (acquired by Sun) as VP/GM, East Region, where he also transformed his team from worst to first in North America.
Prior to Sun, Randy was CEO and Board Member at Permabit where he guided this MIT engineering-centric company's strategic direction and operations from pre-product development to $1 million in revenue. He was also Co-Founder and EVP of GiantLoop, a pioneer in data center networking services, raising $160 million in investor funding, and growing it to 80 enterprise customers. Earlier, Randy was Chairman and CEO of Workgroup Solutions (acquired by Advizex in 1999), growing revenue in this solution provider from $17 million to $66 million in only three years.
Randy began his career at EMC Corporation, as the 33rd employee. During his 11 years, he was instrumental in EMC's global growth, holding various positions including Vice President of Open Systems Sales for North America. He played a vital role in EMC's international expansion, leading early growth in the UK and then starting the Australasia operation. He frequently achieved sales results ranking him as #1. He also led worldwide product marketing groups, started EMC's equipment brokerage group, and held various sales management roles.
He considers himself fortunate to have been mentored by Bill Campbell (Silicon Valley coach), Greg Brown (CEO, Motorola Solutions), Bob Reynolds (CEO, Putnam Investments), Jack Connors (Boston legend), Tony Jeary (strategic acceleration consultant), Walter Brown (sales management guru), and David Nour (Relationship Economics).
A graduate of Boston College's Carroll School of Management, Randy has been active at BC, serving on BC's Board of Trustees as a Trustee, now a Trustee Associate, and has Co-Chaired all his record breaking BC reunions. He serves on the Board of Trustees at St. Sebastian's School, Friends of Harvard Baseball Board, and served on the Board of Mass Mentoring Partnership for 25 years. He has attended executive education programs at Stanford, Harvard, MIT and chaired the top-ranked international YPO-WPO Harvard Parent-Teen Business Program. He served as Chairman of YPO Gold New England and now Board member, is a member of CEO (Chief Executive Organization), and serves as a Knight of Malta for the Order of Malta. He speaks to leadership groups and students on sales, talent management, coaching, and life goaling. Randy lives with his wife and four children in Wellesley, Massachusetts. Besides his family, he enjoys helping others, BC sports, Harvard and Duke baseball, golf, skiing at Beaver Creek, tennis, and rugby.​