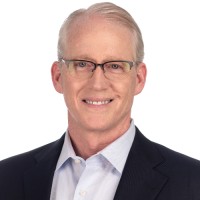 Mike McGuinness
Chief Commercial Officer, Quickbase
Mike McGuinness is Chief Commercial Officer at Quickbase, where he is responsible for the company's next phase of growth by expanding the enterprise sales model, scaling the existing high velocity sales organization and delivering measurable positive outcomes to our customers.

After more than three decades of experience, Mike is a highly respected sales leader in the Boston area with a track record of building high-performing sales and customer success teams.

Prior to joining Quickbase, Mike served as EVP and Chief Customer Officer at Veracode, responsible for all global sales, customer success, support and services. During his tenure, the company more than doubled sales and customers. Previously, Mike was SVP of Field Operations at Sophos, helping grow the company from $200M in sales to over $400m in less than four years. He also was a pre-launch employee at PTC as the company grew from $0 in revenue to over $800M; as SVP of Worldwide Sales, he led the sales team through growth from $250M to $750M.

Mike has a B.S. in Biology from Fairfield University, where he also served on the board of trustees from 2000 to 2012.
Connect