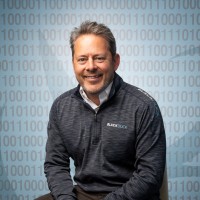 Lou Shipley
Startup Adviser & fmr CEO, BlackDuck Software
Lou Shipley is a Senior Lecturer in the Entrepreneurial Management Unit at the Harvard Business School. Lou is a three-time technology CEO, most recently at Black Duck Software.
Lou specializes in tech entrepreneurship, sales/sales management, go-to-market strategies, and building effective leadership teams for startups and early-stage companies. He teaches Entrepreneurial Sales in the MBA Elective Curriculum, a course aimed at demystifying sales as well as understanding how to sell and manage go-to-market functions.
Lou has led three tech firms. He was President and CEO of Reflectent Software prior to its 2006 acquisition by Citrix Systems, where he served as VP and GM of Citrix Virtualization and Cloud Products Group. Following Citrix, Lou was President and CEO of VMTurbo (now Turbonomic) from 2011 to 2013.
In 2013, Lou became CEO at struggling Black Duck Software and transformed it into the global leader in open source security and management solutions. In 2017, Black Duck was acquired by Synopsys for $565 million.
Lou serves on the Board of Directors of Wasabi, GTreasury, CustomerGauge, Fairmarkit, Logz.io, Alchemista, Alyce, Teamworks and Trinity College, and is also lecturer at MIT Sloan School of Management.
Lou has an MBA from Harvard Business School and a BA in Economics from Trinity College.