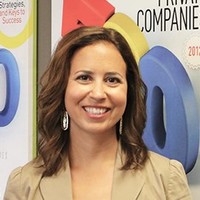 Katie Bullard
Managing Director, Insight Partners
Strategic software leader, investor, and board member with an exceptional track record of building world class teams, transformational growth, massive value creation, and sustained operational excellence.
Fifteen years of leadership in high-growth, VC/PE-backed technology and data businesses, leading the scale-up journey from $20M to $200M+ ARR multiple times over. The results: leading businesses that are transformed from hyper-growth startups into enduring market leaders.
Energized by building teams and cultures that thrive with clarity of focus, consistency of habit, and the curiosity to evolve.
Proud to be honored as one of the Top 50 Most Powerful Women in Technology by the National Diversity Council.
Connect