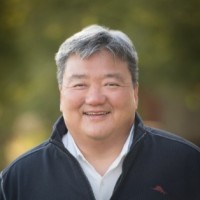 Jon Kondo
CEO, HEAVY.AI
Jon is the CEO of HEAVY.AI. He believes in helping businesses make impactful, time-sensitive decisions with big data. With a strong track record of revenue growth and over 30 years of general management, sales and marketing experience building both global enterprise software companies and SaaS-based start-ups, Jon Kondo brings an extensive background in analytics, data, technology and leadership to HEAVY.AI.
Prior to HEAVY.AI, Jon was SVP of global sales and marketing for Appen, an ASX company, providing data services and technology for AI/ML. Before Appen, Jon co-founded and took the role of CEO at OpsPanda, a leading application for sales resource management, which was acquired by Xactly. Jon's additional leadership roles include Chief Revenue Officer at Replicon, CEO of Host Analytics, Group Vice President at Oracle, and SVP & GM, Americas at Hyperion.
He received his BA in Business Economics from UC Santa Barbara and his MBA in Business from the Thunderbird School of Global Management.
Jon lives in the Bay area and is married with three daughters and two dogs. He enjoys cooking and exploring the world of wine. He loves to ski and spend time with family and friends.
Connect
Apply for the next Stage 2 Capital Accelerator!
We're now accepting applications for the Spring 2023 cohort. As part of the Stage 2 Capital Accelerator, you will:
Join an exclusive cohort of 15 rising B2B companies
Receive $100K in capital
Create and implement your go-to-market strategy