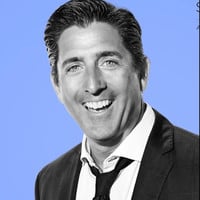 Jim Norton
CRO, Flowcode / fmr EVP & Global Head of Media Sales, AOL
Seasoned and dynamic executive working with the top companies and people in the content, digital media and marketing industry. Proven success in contributing towards record breaking profitability and growth. Brings over 20 years of experience defining and implementing strategies that drove new business, market expansion and revenue growth for Condé Nast, AOL/Verizon, Google, and Tribune Broadcasting.
Known for transforming and disrupting current business models, while capitalizing on industry trends for new and diverse streams of revenue. Employs an open, authentic and transparent leadership style that successfully drives transformation and revenue. Develops talent and creates positive cultures, serving as an industry thought leader with a deep network of media connections across noteworthy brands, agencies, and media companies.
Directs all aspects of global sales and marketing, mobile, video and digital advertising, as well as agency and media relations. Led revenue diversification strategy, business development tactics, sales operations, and go-to-market plans driving market expansion.
Connect