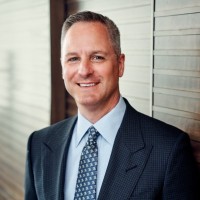 DJ Paoni
CEO, Certinia
In October 2023, DJ joined Certinia as CEO to lead the company forward as they set our sights on accelerating growth.
As President of SAP North America, DJ was responsible for the strategy, day-to-day operations, and overall customer success in the United States and Canada. Since joining SAP in 1996 as an account executive, DJ has held several leadership roles throughout the organization. Prior to his role as President, he was the managing director of the Midwest and oversaw the region's profitability, strategic direction, and all client-related activities. As head of the Strategic Customer Program in North America, he was responsible for establishing the strategic direction and vision for all efforts related to SAP's top North American-headquartered customers. DJ's previous distinguished roles have included leading regional sales organizations in the Midwestern and Eastern United States.
Prior to joining SAP, DJ began his career in the software industry as an Account Executive with Legent Corp. (acquired by Computer Associates International Inc., now CA Technologies Inc.).
An active member of the community, DJ serves on the board of GENYOUth, a non-profit organization that collaborates with schools, communities, and business partners to improve nutrition and physical activity in children's lives.
DJ earned his bachelor of arts degree from the University of Illinois in Champaign, IL, and an MBA from the Kellogg School of Management at Northwestern University in Evanston, IL. DJ is married to his wife Susie, and together they have two children, Anna and Ben.