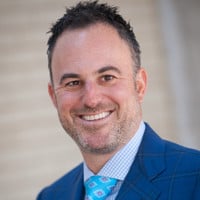 Andrew Ettinger
CRO, Astronomer
Andrew loves the technology space and has a deep passion for the game. He enjoys building GTM teams and seeing people learn, grow and advance their careers. He leads from the front and consistently pushes himself to be a constant learner.
He is very competitive and love to compete to ensure team building enables a company to reach their full potential.
He loves the Growth mindset as it always challenges the status quo and requires deep thinking about everything you do. Grit, Passion, Perseverance, and Intellectual Curiosity are qualities he tries to lead from the front with and see present in teams.
Apply for the next Stage 2 Capital Accelerator!
We're now accepting applications for the Spring 2023 cohort. As part of the Stage 2 Capital Accelerator, you will:
Join an exclusive cohort of 15 rising B2B companies
Receive $100K in capital
Create and implement your go-to-market strategy