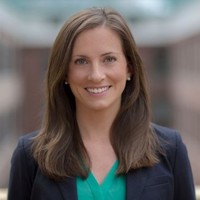 Alison Elworthy
EVP of Revenue Operations, HubSpot
Alison Elworthy is the Executive VP of Revenue Operations at HubSpot, where she leads a unified team of operations professionals, dedicated to designing strategies, systems, and processes that power HubSpot as it scales.
Alison believes that operations teams hold the key to breaking linear growth and achieving sustainable scale — and she's passionate about helping companies realize that vision.
Prior to her role as EVP of Revenue Operations, Alison led various functions at HubSpot as SVP of Customer Success, VP of Operations, Chief of Staff, Senior Manager of Sales Operations and Manager of Marketing Operations.
Alison also serves on the board of directors at Varicent. Outside of work, she enjoys spending time with her husband and three kids and is a food and wine enthusiast. She holds a BS in Human Factors Engineering from Tufts University and an MBA from the Tuck School of Business at Dartmouth.
Connect